Thermocol Exterior Decoration & Facade
A successful creative construction requires innovative and unconventional thinking. Thermocol continuously delivers customized façade, lightweight solutions for all interfaces. Our experience in working with architects and contractors on large scale projects is unrivalled.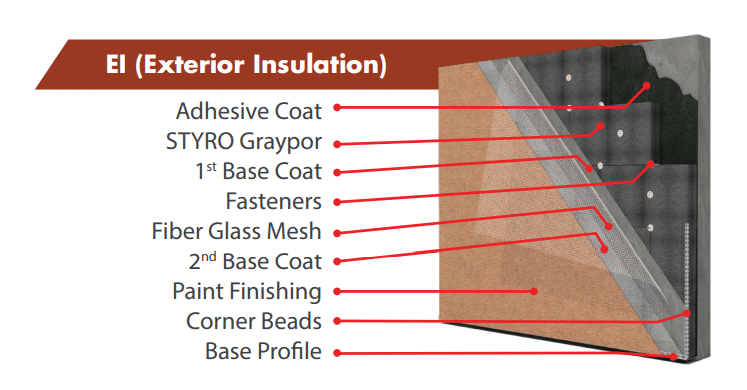 We present to your attention the warehouse program for facade decorative elements made of Thermocol foam (expanded Thermocol) in reinforcement for painting – they are completely ready for installation. The presence of more than 10,000 meters of linear products in the warehouse is constantly maintained. With us you can buy stucco molding at the best price without waiting for production. We have been working in the market since 2004. The warranty on our facade products is 15 years. Create the best exterior for your home with our facade decoration elements!
SHORT DESCRIPTION OF THE PRODUCTS
Material – Thermocol + machine reinforcement with a protective, acrylic layer Merolith, D10f
Protective layer thickness 3-5 mm
Coating color – white, marble chips
Product length – 2 m
Production in radius form is possible
It is possible to manufacture any item of any size or according to customer drawings
15 year product warranty